The Colorful Sounds of Brazil Handpicked for Autumn.
Brazilian Harvest Music Showcase for 2023. It's been a 'bumper crop' year for great Brazilian jazz and Bossa Nova. Time to pick a few of the best…
---
Ahh, harvest time! Autumn's splendor is waiting to inspire us all. Long walks in the park, earth tones, bonfires with hot cocoa, unpacking those favorite sweaters.
After all, this is the season that does its best to hang on to the warmth of summer before giving way to winter all too soon.
From Bossa Nova to the warmth of Brazilian jazz. Every song on our Brazilian Harvest Music Showcase is already playing on our 15 streaming channels and on our live streaming station at Connect Brazil.
Which of these handpicked songs will make it to your personal playlists this autumn? So go ahead, throw another log on the fire as you sip on a hot Brazilian spiced cider (try our recipe!).
That's the warmth of Brazil!
End of Year Cheer!
Watch for our annual Brazilian Christmas Music Showcase on November 9th and our Best of Brazilian Music Showcase '23 on November 23rd!
Scott Adams, Midday Host
The Sounds of Brazil's streaming station at Connectbrazil.com
Brazilian Harvest Music Showcase '23
Ivan Lins | 'Renata Maria' from My Heart Speaks
Who's among the most prolific songwriters in Brazilian music? This man. He's second only to Antonio Carlos Jobim. Impressively, Ivan Lins is credited with more than 600 compositions. That's a stunning number, especially when you begin to think about your own personal Ivan Lins favorites.
'Madalena'? That's his first hit song with Elis Regina. 'Love Dance'? One of the most recorded songs ever. Lins's music has brought him international fame, a worldwide fanbase, and a quartet of Latin Grammy wins.
My Heart Speaks is Lins's first studio album in nearly ten years, and his first with an American label in about a quarter of a century. Special guests include Randy Brecker, Dianne Reeves, Jane Monheit, and Tawanda. And these 11 handpicked songs prove that this album was worth the wait.
But the biggest surprise? In his 50 album career, My Heart Speaks gives Ivan Lins something that he's never experienced before.
Discover it for yourself, here.
Download 'Renata Maria' and buy the My Heart Speaks album:
Buy Here: Resonance Records | Amazon | Bandcamp | Linktree
Listen free: New Music: Brazil | Brazilian Jazz | Sunday Brazilian Brunch | Our Streaming Station
Marcos Ariel | 'Aguas de Marco'
Bossa Nova celebrates its 65th birthday this year, and it shows no sign of slowing down. Interestingly, Brazil's best-known rhythm spread across the globe well before its 10th birthday.
Back home in Rio (the city of its birth) Bossa Nova is elemental in the beach bairros of Copacabana and Ipanema. You can almost feel it in the air.
Ask anyone who's been there.
Or ask Brazilian jazz pianist Marcos Ariel, whose musical affinity with Bossa Nova rubs shoulders with Corcovado and Sugarloaf. So much so, that he's created a series of excellent recordings called This Is Bossa Nova.
Volume 1 was released in 2016. Among its 11 tracks are several of Ariel's best-known songs, including 'Green Eyes', 'Bossa Love' and 'My Only Passion'. Next, Volume 2 came along two years later with six more Bossa jazz originals including 'Sailing On A Smooth Sea', 'Bossa New Love' and 'Landing In Rio de Janeiro'.
For 2023, the Carioca keyboardist is readying This Is Bossa Nova, Volume 3. Pre-release singles include a breezy duet with LuLu Joppert on 'Second Chance' and 'Copacabana Lush Night', featuring trumpeter José Arimatéa.
Marcos Ariel's love of Bossa Nova is woven into his musical DNA and into every song in this magnificent three-volume series. They play an elemental role in our Brazilian Harvest Music Showcase.
Download 'Landing In Rio de Janeiro' and buy the This Is Bossa Nova albums:
Buy Here: Amazon | Apple Music | Spotify
Listen free: New Music: Brazil | Bossa Nova Love Affair | Sunday Brazilian Brunch | Our Streaming Station
S-Tone Inc with Toco | 'Todo Mundo Vai'
This has been a busy year for Toco. First, a pair of duets co-written with Ella & The Bossa Beat, and now his latest reunion with S-Tone Inc. And in many ways, 'Todo Mundo Vai' represents a return to his first step as a top-tier Brazilian recording artist.
First, some introductions may be in order. S-Tone Inc is Milan Italy's multi-instrumentalist Stefano Tirone. Toco is Sao Paulo-born singer/songwriter Tomaz Di Cunto, who made the move to Milan in 1999. Ultimately, they met and began to work together.
Impressively, S-Tone's musical touch can be heard on each of Toco's albums. This includes Toco's landmark debut album Instalação Do Samba in 2004, Outro Lugar (2007), and Memoria in 2014.
Lately, these two have been focused on the Club scene. Importantly, 'Todo Mundo Vai' marks a dramatic and welcome return to the signature sound that has come to define their projects… and our playlists. An irresistible guitar hook leads into a phase-shifted horn riff to set the stage for Toco's vocal groove.
Looking for a great late-summer Brazilian vibe? You've just found it. You'll find the album here at Connect Brazil in early 2024.
Buy Here Amazon | Apple Music | Spotify
Listen free: XODO | New Music: Brazil | Cafe Copacabana | Bossa Nova Love Affair | Our Streaming Station
Connect Brazil Recommends: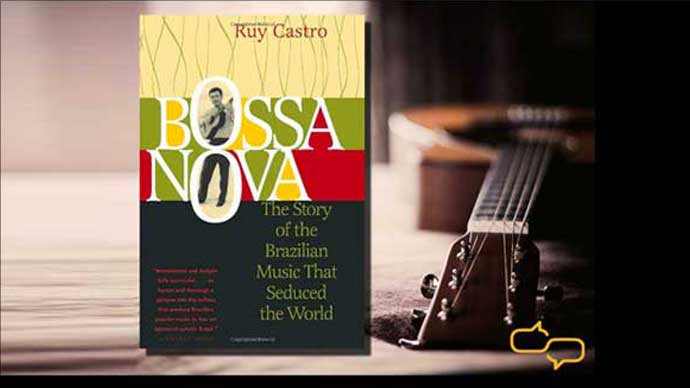 Brazilian Harvest Music Showcase '23
Tawanda | 'Bridges' from Smile
In 1942, a young vocalist with big dreams stepped onto the Apollo Theater stage to compete for a weeklong gig. Her name? Sarah Vaughan. In 2021 another aspiring vocalist became the winner of the 9th Sarah Vaughan International Jazz Competition.
Meet Tawanda.
Tawanda's debut album, Smile was released late last year with the title track by Charlie Chaplin as one of several impressive jazz evergreens. And nestled among songs from Donny Hathaway, Sting, and Dianne Reeves is Milton Nascimento's 'Bridges'.
Written during Brazil's Dictatorship, it speaks to the dream of freedom while cloaked as a tale about separated lovers. Tawanda's label Resonance Records elevated 'Bridges' as a beautifully produced video. And Tawanda's talent as a storyteller is both emotive and heartfelt.
Ivan Lins came of musical age during this time, too. So, when it came to producing Lins's new album My Heart Speaks Resonance once again turned to Tawanda for 'Who Loves You'.
Brazilian artists like Lins and Nascimento hold a special place in Tawanda's heart. "I don't think anyone has quite the same way with words and storytelling," she said during an interview with WBGO.
That's a sentiment shared by Sarah Vaughan, who recorded dozens of Brazilian songs. Here's hoping that Tawanda will, too.
Download 'Bridges' (Linktree) and buy the Smile album:
Buy Here | From the Label | Amazon | Apple Music | Bandcamp | Spotify
Listen free: Women of Brazilian Song | Brazilian Jazz | New Music: Brazil | Our Streaming Station
Nanny Assis | 'No Agora (Mr. Bowtie)' from Rovanio
Longtime listeners of our weekly show, The Sounds of Brazil will remember Nanny Assis's debut album from 2006, called Double Rainbows. Now, the talented singing and songwriting percussionist and guitarist from Bahia has returned with a follow-up. And Brazilian jazz fans are rediscovering Nanny Assis all over again.
A lot has happened in the meantime. Assis has become a go-to session master, bringing a wealth of insight and experience to dozens of recordings. Rovanio: The Music of Nanny Assis is the culmination of these years and the musicians he's met along the way.
Rovanio reunites Assis with bassist Ron Carter, trumpeter Randy Brecker, pianist Fred Hirsh, and guitarist Chico Pinheiro. Manhattan Transfer's Janis Siegel, Vinicius Cantuaria, and son Danni Assis (who has a new song of his own coming soon) are among the featured vocalists.
Ultimately, the music is captivating on every level from creation to performance. Some Brazilian jazz albums demand your attention, but not this one. Rovanio compels you to listen.
All it will take are the first three notes from Ron Carter's bass on the opening track, 'No Agora (Mr. Bowtie)'.
Try it yourself, above. Watch for Connect Brazil's complete review in the September 29th issue of our Weekender e-letter.
Buy It Here | From the Artist | Amazon | Apple Music | Spotify
Listen free: New Music: Brazil | Brazilian Jazz | Sunday Brazilian Brunch | Our Streaming Station
Connect Brazil Recommends: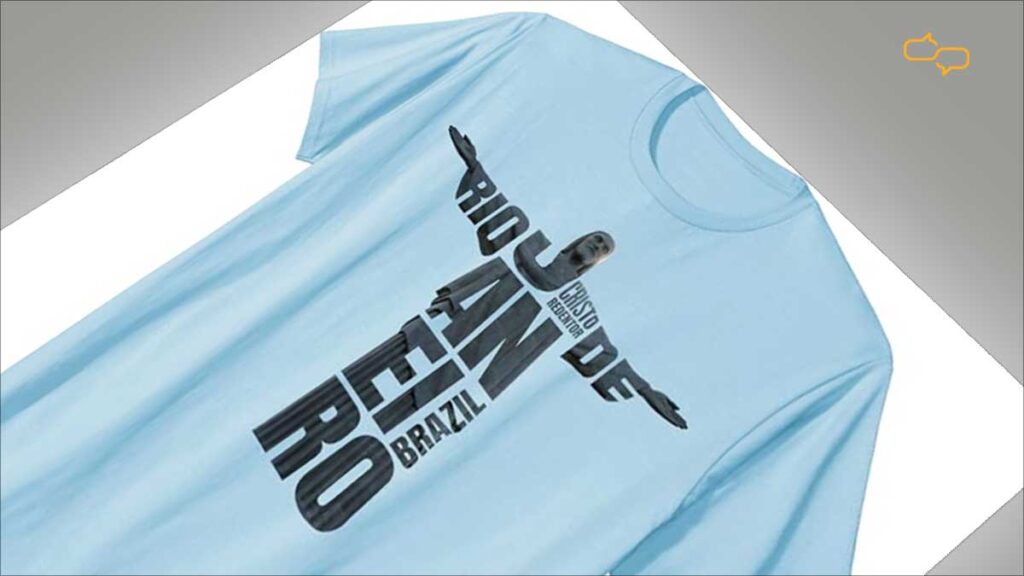 Brazilian Harvest Music Showcase '23
Quincy Jones | 'Setembro' from Back On The Block
Quincy Jones put an end to a seven-year recording itch when he returned to the studio to focus on one of the most ambitious projects of his career. It's a well-deserved addition to our Brazilian Harvest Music Showcase.
1989's Back On The Block is a musical powerhouse. Only Q could invite legendary musicians to a project like this. The long list included Miles Davis, Luther Vandross, Ella Fitzgerald, Ray Charles, and Al Jarreau.
The album holds ten handpicked songs, including this 1980 ballad, 'Setembro' (Brazilian Wedding Song) penned by Ivan Lins and Gilson Peranzzetta.
Faithful to the Lins original, Quincy's version features Sarah Vaughan's vocals and Take 6's emotionally moving acapella performance. Also, George Duke and Herbie Hancock add their keyboardists to the arrangement, and both guitarist George Benson and saxophonist Gerald Albright share solos.
Back On The Block went on to become one of Jones's most successful albums, winning seven Grammy awards, including Album of the Year.
And 'Setembro' found its own celebrity as a Contemporary Jazz radio staple and as a much requested 'first dance' tune for countless September weddings throughout the 90s.
Buy Here | Amazon
Listen free: Brazilian Jazz Instrumentals | Sunday Brazilian Brunch | Bossa Nova Love Affair | Our Streaming Station
Flavio Venturini | 'Nuvens' from Noites Com Sol
Chilly days and longer nights are perfect for discovering cozy and comforting sounds from Brazil, making this Brazilian classic from 1994 a must-hear choice. Produced by guitarist Torcuato Mariano – who also plays on the album – Noites Com Sol (Nights With Sun) is a standout album from one of Brazil's most celebrated pop singer/songwriters.
Flavio Venturini, a member of Milton Nascimento's legendary Clube da Esquina group and the Brazilian pop group 14 BIS is a prolific songwriter. His music has been performed by Simone, Emilio Santiago, Leila Pinheiro, and Milton Nascimento with Peter Gabriel – to name but a few.
Noites Com Sol is delicately accented with Brazilian electronica to frame Venturini's easy pop style on these 11 tunes. Top songs include 'Quando Voce Chegou', Bruce Hornsby's 'Across The River' (in Portuguese), 'Nuvens' (Clouds), Nascimento's 'Clube da Esquina II' and 'Cabaret Na Sereia' (The Mermaid's Home) – beautifully mesmerizing!
Noites Com Sol also reprises a wonderful rendition of 'Sobre O Mar' (Upon The Sea) as a thank you to Mariano, who included the same song (with Venturini's wordless vocals) on his own debut album Paradise Station – also from 1994.
Facebook | Instagram | YouTube
Buy it here: Amazon Music
Listen on: Bossa Nova Love Affair | XODO | Sunday Brazilian Brunch | Our Streaming Station
Giacomo Bondi | 'Night Over Rio' from Brazilian Dreams (Chillout and Lounge from Brazil)
How far has Bossa Nova come in its 65 years? Farther than you might imagine. This song comes to us from an amazing studio, nestled into a tree-lined parkway near the center of Rome. It belongs to Giacomo Bondi, a Bossa Nova visionary who has a real knack for crafting a contemporary style for Brazil's most famous musical export.
Since its creation in the Brazilian hinterlands in the mid-50s, Bossa Nova's intoxicating rhythm has done a wonderful job of remaining faithful to its original style. And it's done this in the most impressive way, by adapting to the times and cultures that have fallen in love with the Bossa beat.
One of the latter is Brazil's cultural kissing cousin, Italy. There's a reason why more people of Italian descent call Brazil home than any other country outside of Italy. And when it comes to music, they share a common soul. Take a peek at the playlist for our streaming radio station at Connect Brazil.
Latin Vibe? That's Giacomo Bondi. Ditto for Mazachigno, Brazilian Jumble, and Cafe Roma. And while these groups and their music don't carry the gravitas of Jazz Samba, that's okay. They're not meant to.
Bondi's Bossas are light, breezy, and fun. They're meant for our generations, just as Roberto Menescal's 'O Barquinho' was meant for his.
That's the beauty of Bossa Nova. Enjoy!
Music, Travel, Friends, And Fun!
Brazilian Harvest Music Showcase
Stories like 'Brazilian Harvest Music Showcase' are what we do. Why don't you join us? Sign Up for our e-letter. Listen to our 'always live' streaming station and our 15 streaming music channels, always free. Browse our Lifestyle Directory. Click here to like our Facebook page and here for Brazilian events coast to coast.